Well, it is finally here. Or should be by end of tomorrow! BUY HERE:
CRAZY BUFFET II: A SECOND HELPING
Also, we will be at ConNooga selling books and you can meet some of the authors:
http://www.connooga.com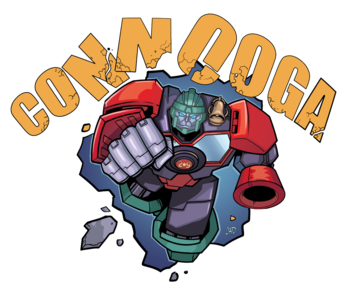 When I began this new journey it was at ConNooga - a writer's, illustrator's, movie buff, cosplay, gaming, and everything else conference held in my home city. While talking to the 501st (storm trooper cosplay that do charity events - my son is interested in joining them when he turns 18) and seeing some acquaintances I knew from local game shops, I came across a table for a series of mystery books.
https://www.kellezriley.net
She had a cool mannequin, several mystery books (that involve science - if your child is interested in STEM these are awesome!), and a gentlemen about my age standing off to the side of her booth. This "Jim" we shall call him. That is, after all, what he goes by. He was selling the first edition of the Crazy Buffet. He told me there were a group of writers who meet twice a month for fellowship, to discuss the craft, and to eat.
After nearly twenty years since I last wrote "creatively," I was invited to join. I am so thankful for this group and all they have meant to me this past year. I am especially honored that they would allow me to submit two stories in the new edition.
My first is a story from Rwanda. I spent a good bit of time there after the Rwandan genocide. While the story is fiction, it is drawn from the stories I heard while there. The second is the story of a mother with her young child She is in recovery and rebuilding her life. By chance, she has a brief meeting with her biological mother who is still very much in her addiction.
I hope you will take time to purchase and read.
http://www.crazybuffet.club